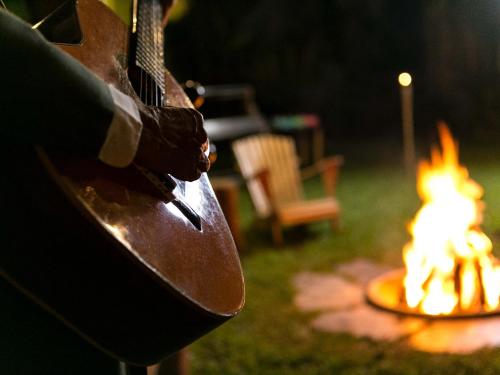 About the experience
"Fire is life" the Quimbayas tell us, for them, the association of Fire-Moon grants Sinifaná, the moon goddess, a mythical power. For this reason, the barbecue night pays tribute to this civilization from the region.
Accompanied by the campfire and a trio of Colombian music or a duet of Latin pop music, our chef prepares a typical barbecue of our local cuisine on the spot.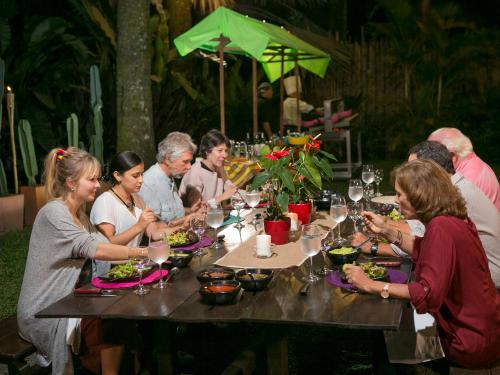 Our chef prepares at the moment a delicious typical Colombian barbecue with a wide variety of meats, the finest cuts and the best selection of products from our land: potatoes, bananas, arepas, sausage, guacamole, among other ingredients are essential.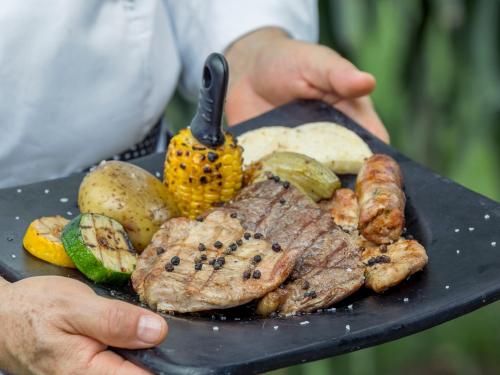 What we will provide
Dinner (typical Colombian barbecue)
Drinks (At your choice)
Local String Musical Trio (Optional)
Wood fire

Where will we be
In the garden of Sazagua boutique hotel. Pereira, Colombia.

Who can come
Family or friends. Age does not matter.
Notes
Tell us if you have a special diet or a particular craving.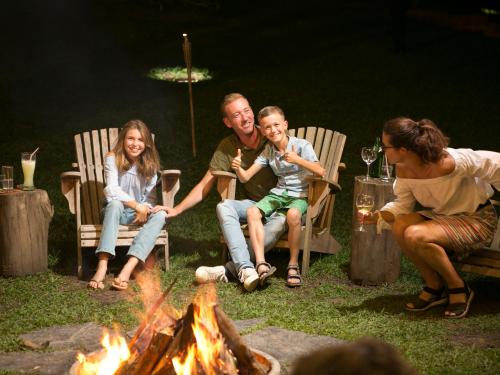 Contact
Schedule your barbecue in the garden by calling us at +5763379895 or writing an email to reservas@sazagua.com

We are at Km. 8 Via Cerritos Entrance 4 Quimbayita Condominium. We will wait for you here!