Colombian horse Paso Fino show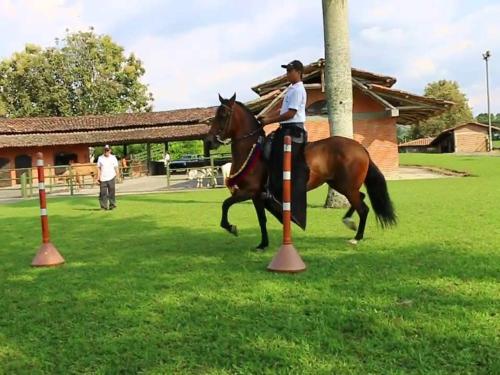 A experience desingfor the lovers of the horses, those admirersof their great mien, their soft suf, their unequaled mane that are wave galloping, their physical resistance and a speed the allow them to travel kilometers in a short time.

The Providencia hatchery is a hacienda with thousands of hectares in which the different breeds of horses of fine passage, ponies and livestock roam freely, have specialized personnel who are dedicated to their beautification and are responsible for their food and special care.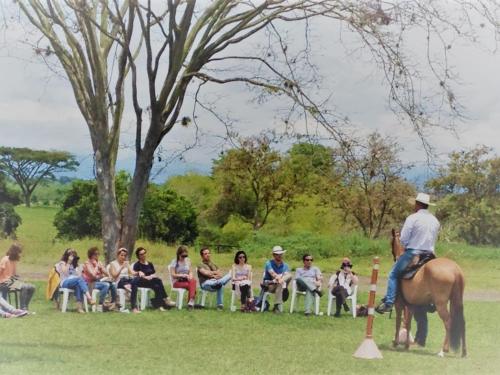 We will participate of a presentation of different breeds of horses in a hacienda that has a unique landscape in the area, this exhibition has the best horses in the country and in its development the different characteristic gaits of fine passage are presented.

Where will we be
Tigre entrance on the road Pereira- Cerritos, backwater the Tiger.

Who can come
Family or friends.

Notes
Tell us if you have a special diet or some restriction at the time of carrying out the aforementioned activities.

Recomendations
Wear comfortable shoes
Sunscreen
Comfortable clothes
Umbrella

Duration
Half day plan
Contact
Schedule your experience by calling us at +5763379895 or by writing to us at reservas@sazagua.com

We are at Km 8 Via Cerritos Entrance 4 Quimbayita Condominium.

Here we are waiting for you!