Enjoy the sunset factory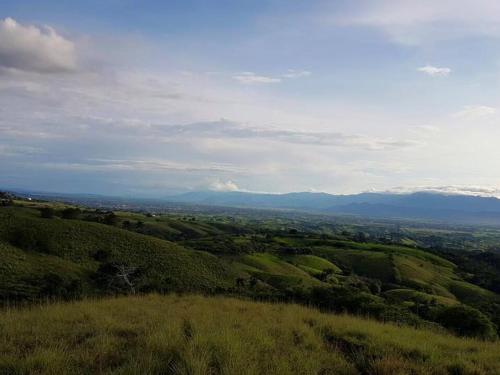 Have you heard of the wonderful and unique sunsets that occur in the Risaralda Valley?
The landscape resembles a patchwork mattress with thousands of greens that in its distance are contrasted with mountains of different shapes , when you look a little higher, there is the imposing very blue sky , sometimes with some clouds, and almost always with some trees that amaze us as evening falls.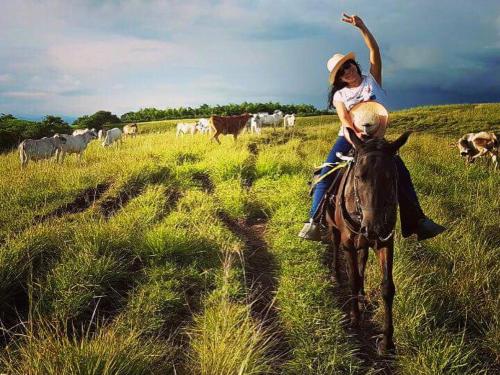 In the middle of the horse ride that lasts approximately 3 hours we pause to observe one of the oldest trees on the hacienda, a beautiful "ceiba" with giant roots that will be our host while we have a delicious gourmet picnic with a glass of wine and fruit.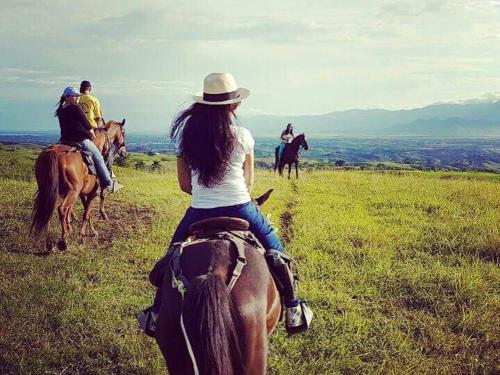 We describe this experience with the word "magic", we can appreciate the majesty of nature and the benefits of a unique landscape in the region.

Where will we be
Km 20 Via Cerritos La Virginia E-4 La Fragua, just 15 minutes from our hotel
Who can come
Family or friends.
Notes
Tell us if you have a special diet and / or any restrictions at the time of carrying out the mentioned activities, remember that we will be on horseback for almost 4 hours guided by a cowboy.
recommendations
Wear comfortable shoes
Sunscreen
Comfortable clothes
Duration
Half day plan
Contact
Schedule your experience by calling us at +57 6 337 98 95 or writing an email to reservas@sazagua.com
We are at Km. 8 Via Cerritos Entrance 4 Quimbayita Condominium
We will wait for you here!