Horseback ride and picnic at Palomar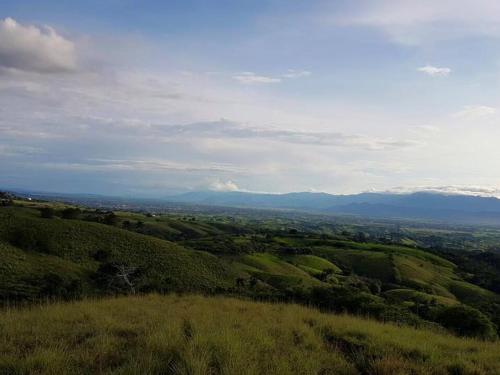 Have you heard about the wonderful and unequaled sunsets that are in the valley of Risaralda?

The landscape resembles to thousands of fabrics which intertwine to reflect beautiful shades of green which in the distance they are contrasted to mountains of different shapes, when you look a little higher, there is the imposing blue sky, sometimes with some clouds, and almost always with some trees that marvel us as the afternoon falls.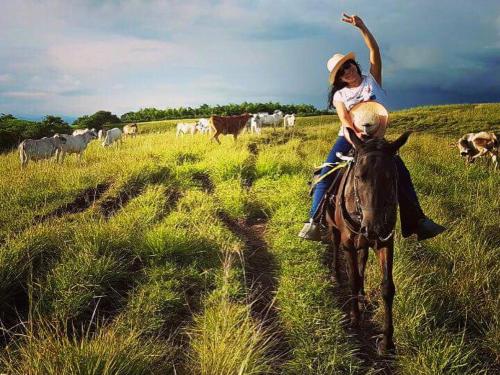 In the middle horseback ride that lasts approximately 3 hours we pause to observe one of the oldest trees of the hacienda, a beautiful "ceiba" with giant roots that will be our hostess while we have a delicious gourmet picnic with a glass of wine and fruit.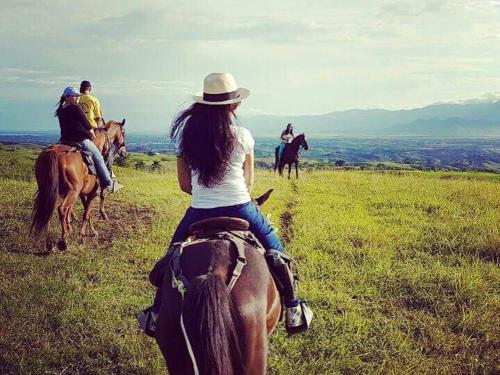 We describe this experience with thw word "magic" we can apreciate the majesty of the nature and the kindness of a unparalleled landscape in the rigion.
Where will we be
Km 20 Vía Cerritos La Virginia E-4 La Fragua, just to 15 minutes of our hotel
Who can come
Family or friends.

Notes
Tell us if you have a special diet or some restriction at the time of carrying out the aforementioned activities, remember that we will be for almost 4 hours on horseback guided by a cowboy.

Recomendations
Wear comfortable shoes
Sunscreen
Comfortable clothes

Duration
One day plan
Contact
Schedule your experience by calling us at +5763379895 or by writing to us at reservas@sazagua.com

We are at Km 8 Via Cerritos Entrance 4 Quimbayita Condominium.

Here we are waiting for you!