Textures, colors, smells and flavors of Café Jesús Martín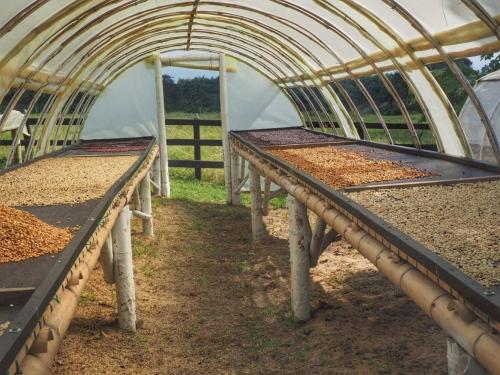 About the experience
Santa Ana, a traditional farm, inherited from coffee growers and dedicated to the production of coffee for decades; where you can learn about the origin and live the experience of selecting an exclusive coffee that contributes to the sustainability of the local economy.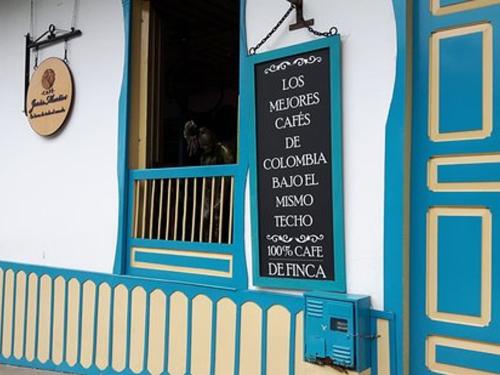 We go to the Café Jesús Martín factory ; We tell the story step by step, after learning about origins and harvesting, they teach us the threshing and selection process and then live a totally sensory experience in which the sensory experience of coffee is understood through smell, sight and touch .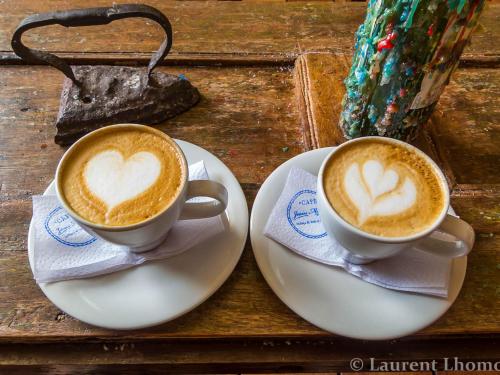 Savoring is the final stage:
After knowing the process of the coffee seed we will see it done in the cup , we move to the traditional square of the emblematic Salento, we visit the Jesús Martin store , it is there where the effort and dedication of hundreds of farmers in delicious coffee.
You will also enjoy a demonstration of Latte art .
Where will we be
The meeting point is in Sazagua boutique hotel, from there we go to the northeast of the Quindío department, at 4 ° 38 ′ 14 ″ North latitude and 75 ° 34 ′ 15 ″ west longitude between 1800 and 2400 masl at a temperature from 17 to 23 degrees.
Who can come
Family or friends.
Notes
Tell us if you have a special diet and / or any restrictions when doing the mentioned activities
recommendations
Wear comfortable shoes
Sweater or coat
Umbrella
Comfortable clothes
Contact
Schedule your experience by calling us at +57 6 337 98 95 or writing an email to reservas@sazagua.com
We are at Km. 8 Via Cerritos Entrance 4 Quimbayita Condominium
We will wait for you here!