Coffee tasting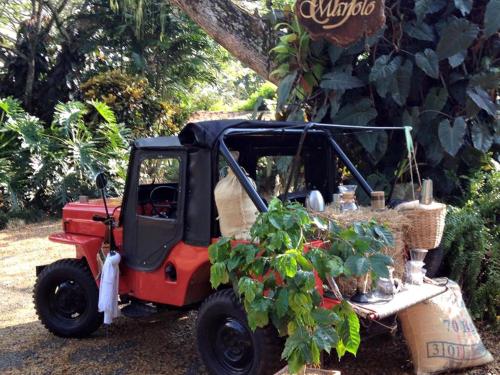 About the experiences
The name of the Don Manolo coffee pay honor to the granfather of this coffee growers family that today are resposable to transmit its passion for the sown of the coffee, its processes, its flavors and aromas.

Manuel José with Pamelta and his jeep (Traditional transportation in the area) will teach you all the things that you didn't know about the second most ingested drink at the world just below the water: The Coffee. What are the difference between the arabic coffee and robust, why is so recognized the Colombian coffee to the world, for how many processes the coffee bean has to pass until you get you coffee cup. This ones are somethings that you will learn.

The coffee of Don Manolo is called a special coffee beacuse of its origin, variety and careful processes of the manually sorting process, choosing only the ripe ones to depulp them, wash them and dry them in the sun, keep this artisian process allow us the find flavors of caramel and chocolate, with acidity and medium body, exquisite to the palate.

A unique experience that you will live below the immense trees of Sazagua full of orchids and birds of the region.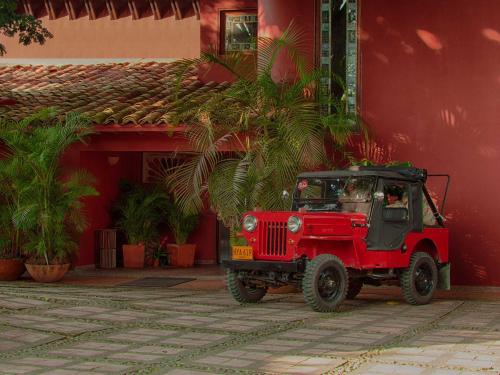 Where will we be
In the Jeep of Don Manuel in Sazagua Hotel Boutique. Pereira, Colombia.
Who can come
Family or friends. Maximum 12 people.
Notes
Tell us if you have a special diet or you want to focus on a specific preparation method.
Contact
Schedule your Coffee tasting by calling us at +5763379895 or by writing to us at reservas@sazagua.com

We are at Km 8 Via Cerritos Entrance 4 Quimbayita Condominium. Here we are waiting for you!