Colombian cooking class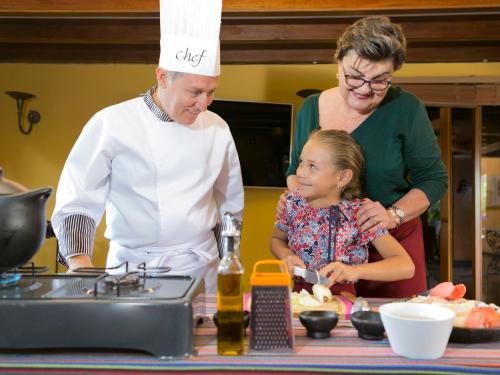 About the experience

Our Colombian cooking classes are taught by Osmedo and Ernesto, chefs at the Sazagua restaurant. Based on our peasant culture and its traditions, they will guide you step by step to complete a dish made by you that you can enjoy.

Decide what you want to learn to cook: triphasic sancocho , chicken sweat or an ajiaco , all these dishes that are part of the usual diet of the Colombian peasant.

Learn why chicken sweat is special, how the famous triphasic stew arose, what is the main ingredient of an ajiaco, among many other mysteries of our local cuisine.

A true gastronomic experience that is diverse and full of all the flavor of our land!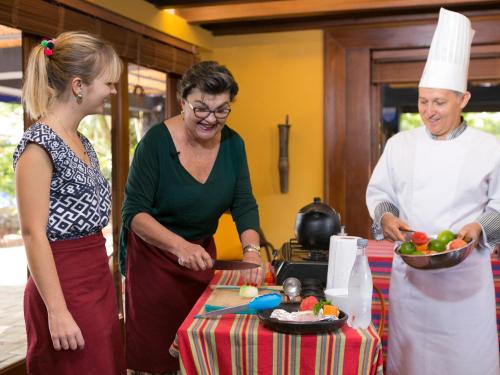 Where will we be
In Sazagua boutique hotel. Pereira, Colombia.
Who can come
Family or friends. Children from 12 years old. Maximum 12 people.

Notes
Tell us if you have a special diet or want to prepare a particular dish.
Contact
Schedule your Colombian cooking class by calling us at +5763379895 or writing an email to reservas@sazagua.com
We are at Km. 8 Via Cerritos Entrance 4 Quimbayita Condominium

We will wait for you here!