A sensory connection with the raison d'être of our culture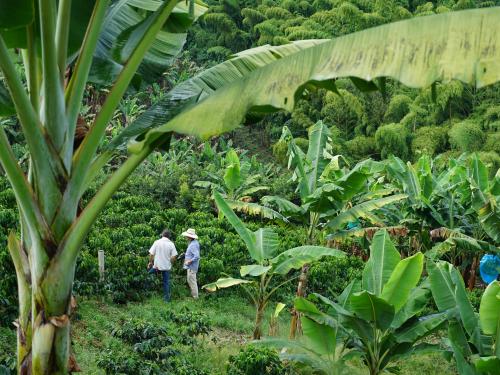 Under the need to create a truly authentic Colombian coffee experience, we set out to find an exemplary peasant family, with the help of the Manizales coffee growers' federation we found the Gonzalez family, who to our surprise were looking for a way to Incorporate tourism into your family business as an additional livelihood.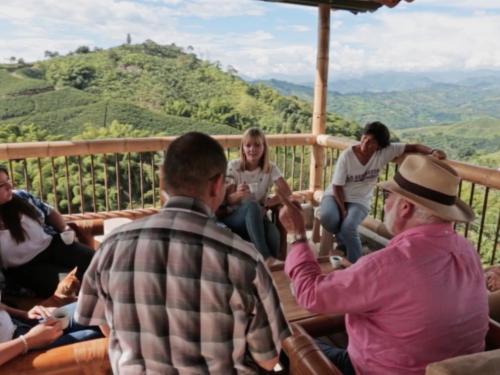 With just 4 blocks of land, Gabriel, under the advice of the federation, has a coffee farm where he carries out the entire coffee process from the seed to the collection of the best grain, and Lilia with experience in barismo and the intention of to preserve the tradition of his mother, he roasts the grain and grinds it with completely artisan processes.
Her daughters Karen and Gelen are students at a school from which they graduate with the title of agricultural technology. At their age, they already know the whole process of coffee and are passionate about life in the country . Karen, when she grows up she wants to be a bilingual tour guide.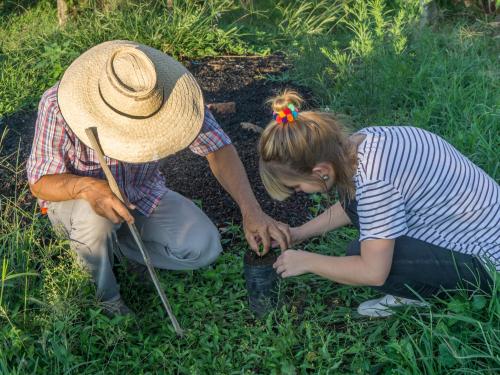 One of the
added values
of this experience is the possibility of being able to
plant your own coffee plant and periodically receive photos of the state of it
. If you want to return to the farm in the future to collect the coffee that you planted, you can do it. And if you can't go to the place. Gabriel also offers to send you your coffee in
the
roast
that you like the most wherever you are.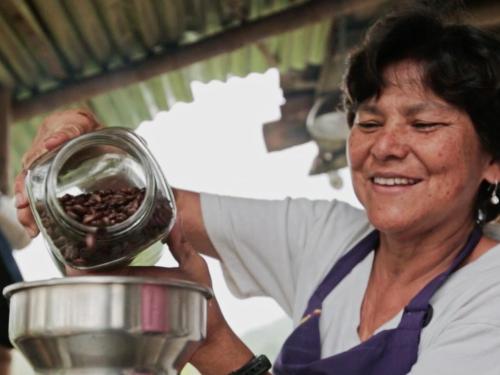 In the middle of the coffee cultural landscape just 50 minutes from Sazagua, in the mountains of Palestine, Caldas, you will live an experience with a lot of home warmth from the hand of Lilia, Gabriel, Karen and Gelen, a coffee farming family from the region that await you to live a typical Colombian peasant day accompanied by stories, our local cuisine and lots of coffee.

An authentic experience where you can plant your own coffee plant.
Where will we be
In the heart of Colombia, Vereda La Mina, via Chinchiná three doors away, Caldas, Colombia
Who can come
Family or friends.
Notes
Tell us if you have a special diet and / or any restrictions when doing the mentioned activities
recommendations
Wear comfortable shoes
Sweater or coat
Umbrella
Comfortable clothes
Swimwear
Duration:
Half day plan
Contact
Schedule your experience by calling us at +57 6 337 98 95 or writing an email to reservas@sazagua.com
We are at Km. 8 Via Cerritos Entrance 4 Quimbayita Condominium
We will wait for you here!