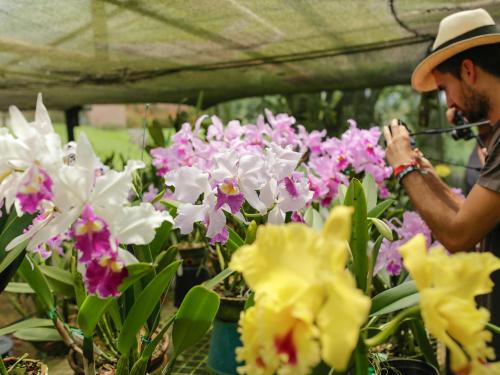 About the experience
Finca la Romelia is a
family project that is the result of the effort that characterizes the Colombian family
, where visitors walk between natural trails that cross the crops, while enjoying the scenery of the area.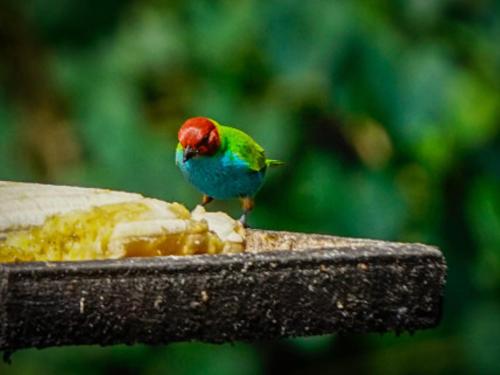 José, creator of this project,
has dedicated his life to the collection of orchids and planting fruit trees, obtaining
about 840 species of orchids and fruit plantations such
as Peruvian guava, mandarin and orange, this blend of nature has made the Romelia It becomes
the favorite place for more than 216 species of wild birds.
Where will we be
Kilometer 18 via the cabin
Manizales, Colombia
Who can come
Family or friends.
Notes
Tell us if you have a special diet and / or any restrictions when doing the mentioned activities
recommendations
Wear comfortable shoes
Sweater or coat
Umbrella
Comfortable clothes
Duration:
Full day plan
Contact
Schedule your experience by calling us at +57 6 337 98 95 or writing an email to reservas@sazagua.com
We are at Km. 8 Via Cerritos Entrance 4 Quimbayita Condominium
We will wait for you here!