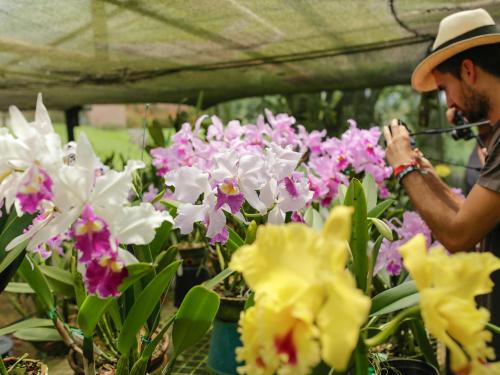 About the experience
Finca la Romelia is a
family project fruit of the effort that characterizes the Colombian family
, where visitors walk among natural paths that cross the crops, while enjoying the landscape of the area.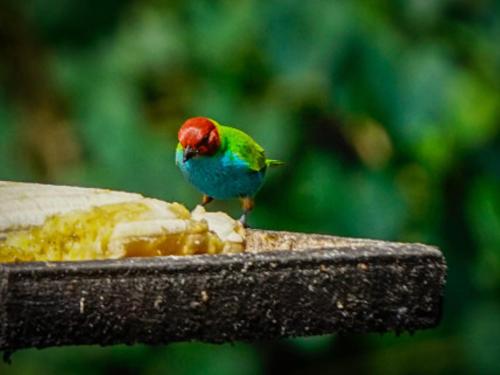 José, creador de éste proyecto,

ha dedicado su vida a la colección de orquídeas y siembra de árboles frutales, obteniendo

cerca de 840 especies de orquídeas y plantaciones de frutas

como guayaba peruana, mandarina y naranja, esta mezcla de naturaleza ha logrado que la Romelia se convierta en

el lugar predilecto de más de 216 especies de aves silvestres.
Dónde estaremos
Kilómetro 18 via la cabaña
Manizales, Colombia
Quién puede venir
Familia o amigos.
Notas
Cuéntanos si tienes una dieta especial y/o alguna restricción al momento de realizar las actividades mencionadas
Recomendaciones
Llevar zapatos cómodos
Sueter o abrigo
Sombrilla
Ropa cómoda
Duración:
Plan de un día completo
Contacto
Programa tu experiencia llamándonos al +57 6 337 98 95 ó escribiendo un correo electrónico a reservas@sazagua.com
Estamos en Km. 8 Via Cerritos Entrada 4 Condominio Quimbayita
¡Aquí te esperamos!