Hacienda Venecia and The Santa Rosa hot springs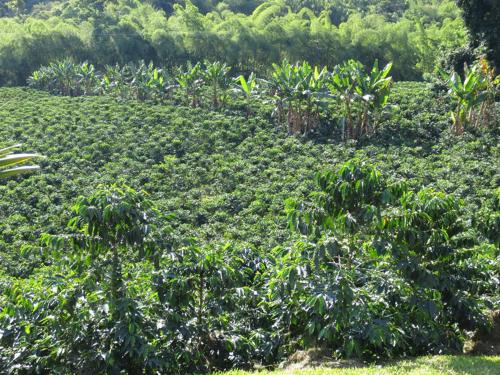 About the experiences
Move around to the estate is a journey that will fascinate those who are attracted by the natural richness of our cultural landscape, we will go from the west center of the country (Risaralda) to the west center (Caldas) two regions that in spite of being contiguous they demonstrate a landscape change and a temperie that will make it take its shelter.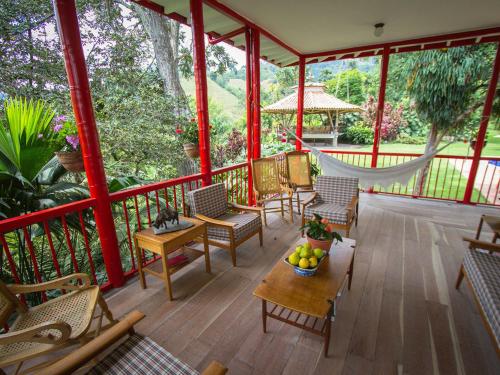 Venice is one of the oldest coffee estates in the area, being pioneers in the cultivation and processing of this fruit with a expertise of more than 100 years, this is how they have been recognized as one of the best kept secrets of coffee production in our area, because they currently generate export products.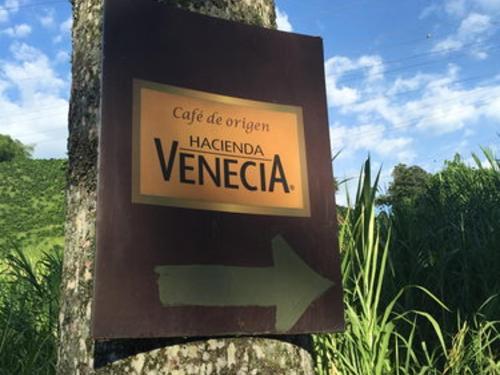 Origin and history, distribution, species, cultivation and harvest, processing, marketing, roasting and aromas of Colombian coffee are the knowledge acquired in this tour in one of the estates with the highest production in the region.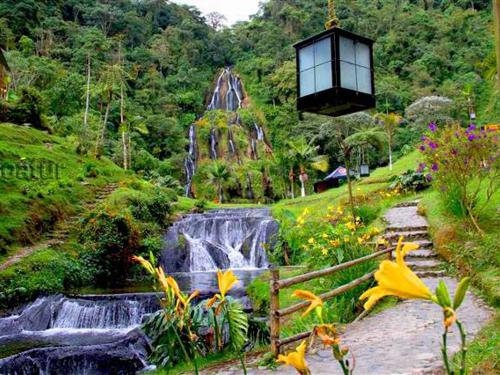 The waters of natural warm in Santa Rosa de Cabal the ideal stage to enjoy a complete disconnection, relaxation and well-being in the middle of a space totally natural where hot springs sprout between 82.4 to 104 degrees farenheit.
Where will we be
Sidewalk El Rosario in the departament of Manizales
(Caldas)
Who can come
Family or friends.

Notes
Tell us if you have a special diet or some restriction at the time of carrying out the aforementioned activities.
Recomendations
Wear comfortable shoes
Sweater or coat
Umbrella
Comfortable clothes

Duration
One day plan
Contact
Schedule your experience by calling us at +5763379895 or by writing to us at reservas@sazagua.com

We are at Km 8 Via Cerritos Entrance 4 Quimbayita Condominium.

Here we are waiting for you!