Hike in the Cocora Valley, picnic in the Aguas Claras nature reserve and visit the PCC heritage town "Salento"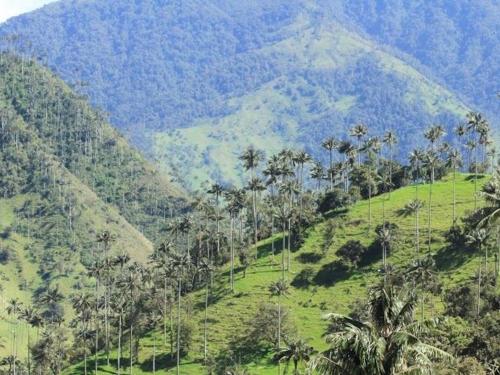 About the experience
A journey through nature where you will be able to appreciate why Colombia is one of the countries with an incomparable wealth of biodiversity in the world.
Our Cocora Valley is internationally recognized as the home of our flagship tree "Palma de Cera" through a walk appreciates its more than 55 meters high .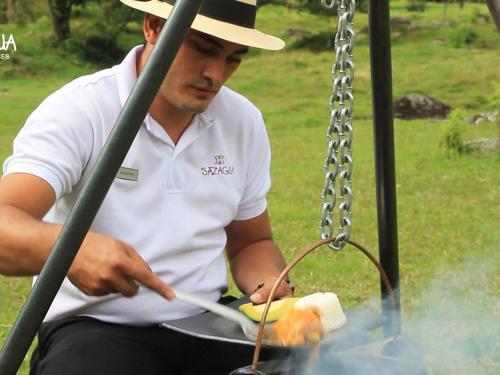 Enjoy an outdoor picnic enjoying the best of local gastronomy, served in the middle of nature in Aguas Claras: our private nature reserve where you can appreciate the majesty of the mountains and where the beauty of the gorge of crystalline water blends perfectly with the wax palm forests of the region.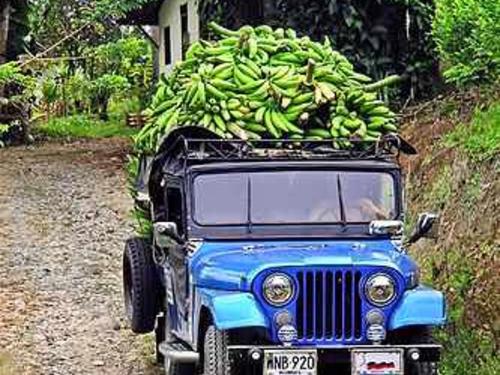 We move to a coffee farm to experience the most traditional economic activity in the region.
In this tour we will give you the opportunity to know why our coffee is called the best soft coffee in the world, the main characteristics of the local culture and the exuberant nature of the region.
We visit the emblematic town of Salento and a special coffee tasting "Jesús Martín"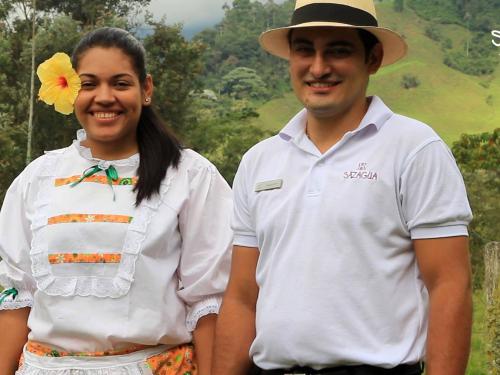 Where will we be
The meeting point is at Sazagua boutique hotel, from there we head to the northeast of the Quindío department, at 4 ° 38 ′ 14 ″ North latitude and 75 ° 34 ′ 15 ″ west longitude, between 1800 and 2400 masl, at a temperature between 17º to 23º degrees.
Who can come
Family or friends.
Notes
Tell us if you have a special diet and / or any restrictions when doing the mentioned activities
recommendations
Wear comfortable shoes
Sweater or coat
Umbrella
Comfortable clothes

Duration:
Full day plan
Contact
Schedule your experience by calling us at +57 6 337 98 95 or writing an email to reservas@sazagua.com
We are at Km. 8 Via Cerritos Entrance 4 Quimbayita Condominium
We will wait for you here!